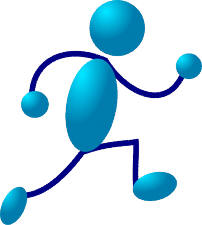 How to Hake Homemade Dumbbells, Barbell, Weights, Racks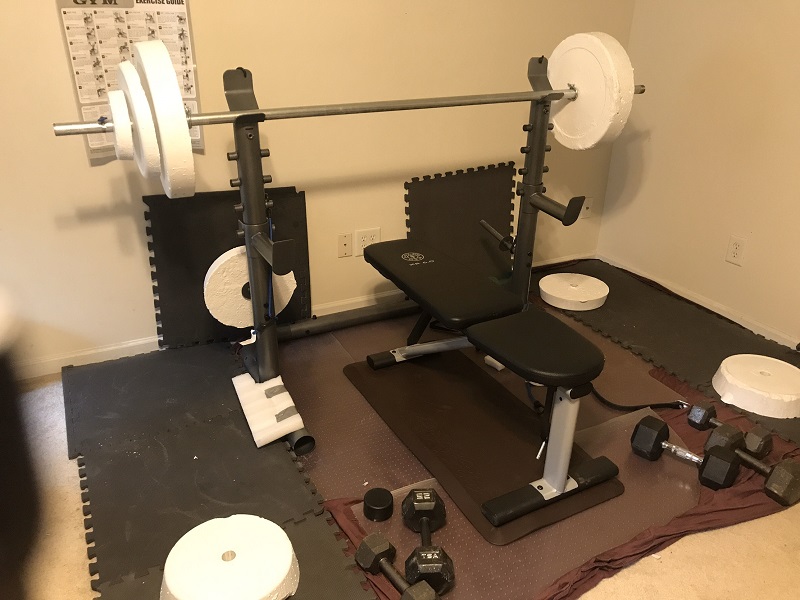 The stores may be sold out of dumbbells, barbells, weights, benches and racks, but you can make your own in a few hours and they will be cured in 2 days time
The barbell is a 1-inch diameter plumbing pipe. U-clamps keep the weights from sliding inwards. Thumb-screw hose clamps keep the weights on lime clips at the gym. The weights themselves are made from concrete and painted with an epoxy concrete driveway sealer.
In the photo at right, the bench and rack are store bought, but the barbell and all of the weights are homemade.
The barbell is heavy duty plumbing pipe and the weights are made from concrete. It is incredible easy to du and does not require any special skills or equipment. You can get everything you need from the local Home Depot, Lowe's, or Ace Hardware.
Cost
Metal weights usually sell new for $1 per pound or more. Much more if they need to be shipped. In normal times you can usually find them used for $0.50 to $0.75 / lbs. But in a lockdown pandemic? Good luck finding them at all.
Making them from concrete becomes much more feasible. Especially when the cost of concrete is well below 10 cents per pound, and a mold is anything round of the right size. The PVC pipe to make the sleeve in the hole in the middle is trivial, like $3 for 10 ft of pipe and you only need about 2 inches per plat.
Overall, the cost per pound should never be about 15 cents per pound.
The only pricey material is concrete paint. which is about $30 to $40 per gallon. One gallon is a huge amount, enough for 2 dozen plates. Painting is optional, and not necessary if the weights are only for temporary use for a few weeks. To cut costs, you could use any leftover paint.
You'll notice, in the photo at below right, you can add a couple of braces to the back of the squat rack that double as plate holders!